Win prizes for your school and pupils!
To be in with the chance of winning £2,500 for your school, as well as a £25 book token for every pupil in the winning class, show us how much your class knows about keeping money safe.*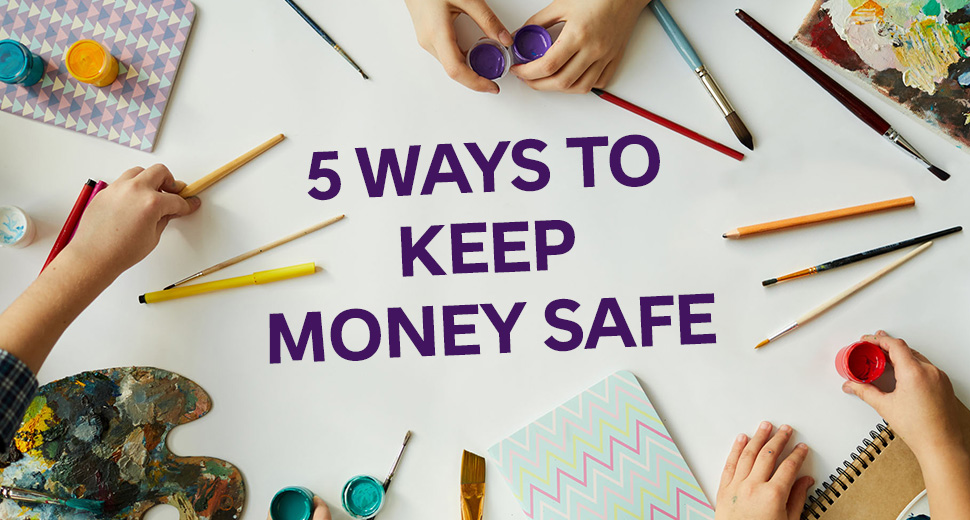 MoneySense recognises the importance of teaching young people how to keep their money safe in today's digital world and provides fun, free, impartial resources to help educators do just that.
To enter, all you and your pupils need to do is:
Create posters featuring '5 ways to keep money safe' – pupils could do this as a class, in groups or individually as homework.

Send a photo or scan of as many posters as you like, along with your school and class name, to MoneySense@nationalschoolspartnership.com by 5.30pm on Friday 21st June 2019.
Money safety resources to help you
Use one of our ready-made lessons to introduce the topic of money safety to your class before they create their posters. Resources include lesson plans, videos, games, PowerPoints, activity sheets and more!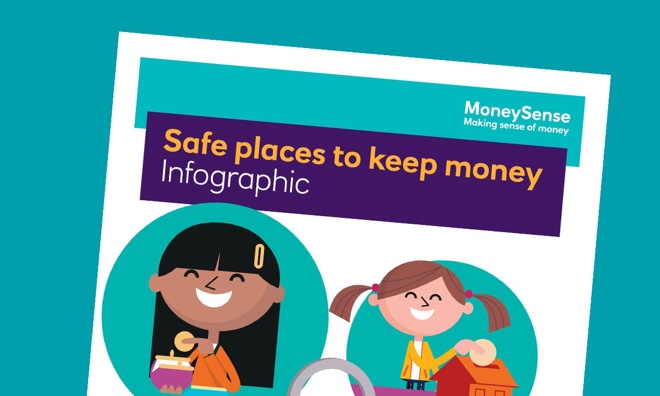 Key Stage 1: Where can I keep my money safe?
This topic introduces how to keep money safe – it identifies safe places to keep money, the different choices involved in keeping money safe and the consequences of losing money.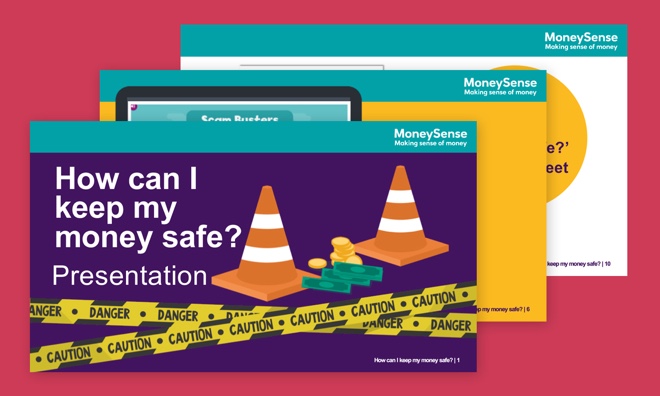 Key Stage 2: How can I keep my money safe?
Resources help pupils look at ways to keep money safe, the risks associated with spending online and the consequences of scams.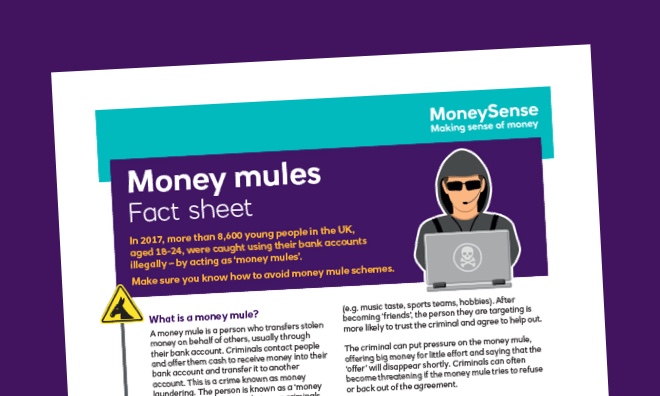 Bonus Key Stage 2 resources: Money mules
Use these dedicated bonus resources to inform pupils about the dangers of money mules schemes and how to avoid falling victim to them.
The MoneySense panel will judge the entries and the winning schools will be notified within 10 working days of the competition closing. *For full terms and conditions please click here.