How to manage your children's expectations
By talking openly about money, you can teach your children important lessons about financial wellbeing. So, where should you start when it comes to talking to your kids about gratitude and managing their expectations?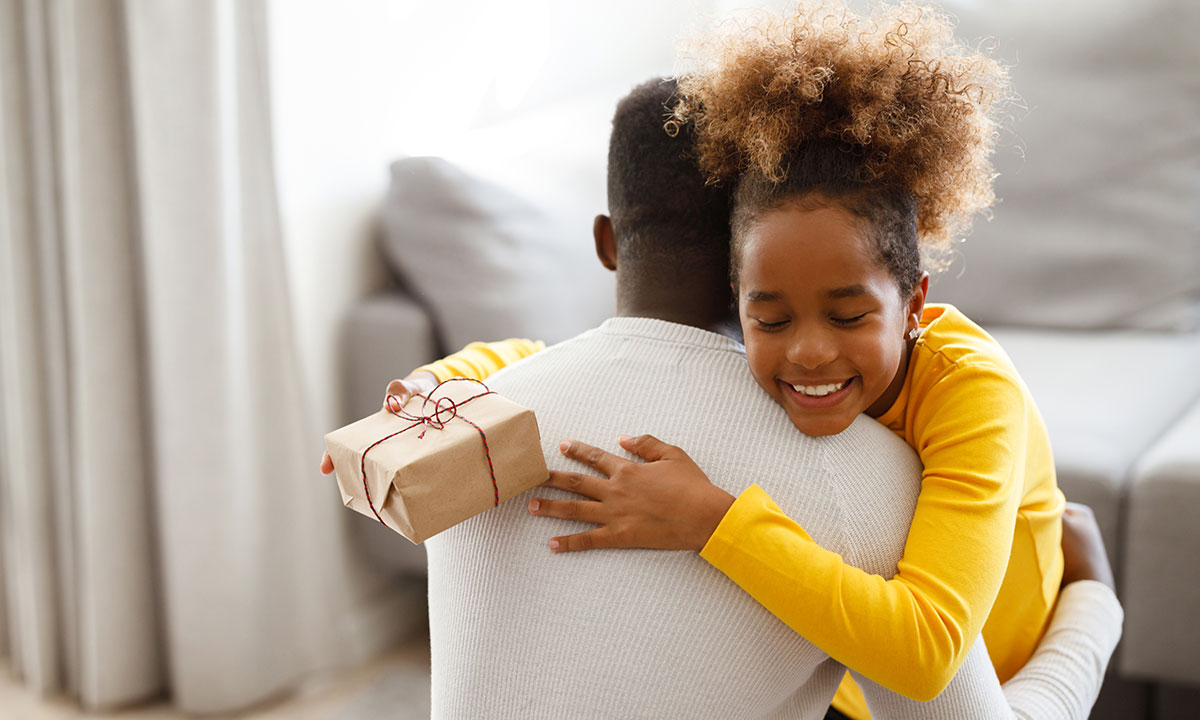 For many children, big annual occasions like Christmas and birthdays are synonymous with receiving presents – their peers at school will chat about it and they'll see it on films and ads.
But as the cost of living rises, disposable incomes across the UK have been hit hard. Gifts are often one of the first areas to be impacted, and changes to presents tend to be quickly noticed by kids. To avoid disappointment and confusion, here are 5 ideas to help kick off conversations with your kids around managing their expectations when it comes to gifts.
Why do people have less money at the moment?
This is an important place to start. While the cost of living crisis is all too familiar to parents and adults, children will often feel confused or uncertain around changing budgets. You could start by breaking down rising prices in a simplified way and explain that it now costs more money to cook dinner and have the lights on every evening. For now, that means you have less to spend on fun things like presents – but emphasise that you can still have fun celebrating with everyone you love.
Why it's important to be grateful for all gifts
Whether it's a new video game or a big bar of chocolate, showing gratitude for every gift is important. Most kids know this, but it's worth talking about – especially if they're used to receiving more than they will for upcoming events. Remind them that gifts are just a way to express love to one another, and that the meaning behind receiving presents is more important than the gift itself. Any present is a treat, no matter the size.
Gifts aren't essential spending
This one can be tricky to communicate. To a child, that new toy they desperately want may very much seem like an essential purchase. But sitting down with them and chatting about the things they may take for granted at home, like being warm and eating three meals every day, may help your child understand how bills need to be paid first – and if there isn't money left for gifts afterwards, that's okay.
The importance of sharing
A small positive of challenging financial times is the opportunity to teach your child about the importance of sharing with those less fortunate than us. Giving is often more rewarding than receiving, so why not flip the conversation and talk about ways that you can help those around you during difficult times?
You could help them decide which toys they don't need any more and can be given to charity, or – if you are able to – maybe you could let your child pick some extra items to buy at the supermarket to donate to your local food bank. These actions can help to teach about both sharing and gratitude.
Help them make a realistic gift list
Children change their mind a lot about what gifts they want for birthdays, Christmas and other occasions – so starting a list early means you can be confident about the items they really want and weed out the requests they'll soon forget about.
This is also a great opportunity to teach your kids vital lessons around budgeting and resourcing. Give them ownership over wish listing but agree a price cap on their requests and allow them to determine which items are most important to them. This also helps to shift their expectations if they are used to receiving higher-priced items and involves them in the process. Digital wish lists are a good way of keeping track of items and sharing them with friends and family for ease too.
Other resources for helping kids learn about money management
Kids often learn through playing. To help you discuss gift expectations and other finance topics with your little ones, MoneySense has a range of fun, interactive games and activity sheets. Build up your child's financial confidence and help them grasp important topics like budgeting with the following resources:
Robot Restaurant (ages 5-8): can they stick to a budget in the Robot Restaurant and secure those special cogs? Let your child practice resourcing and learn about overspending in this budgeting game.
The Gift of Giving (ages 8-12): get creative around giving! This activity sheet helps children to understand the ways we give and receive and the importance of thinking about others.
Cash Flow (ages 12-16): join up pipes to stop your cash leaking away! Introduce the concept of cashflow to kids in this timed game.
Find out about all the latest MoneySense articles for parents by following us on Facebook
Related activities
Want your child to find out more for themselves? Here are some activities to share with them.