Choosing your child's first mobile phone?
All you need to know about handsets, mobile phone plans and online safety plus some great activities for your child.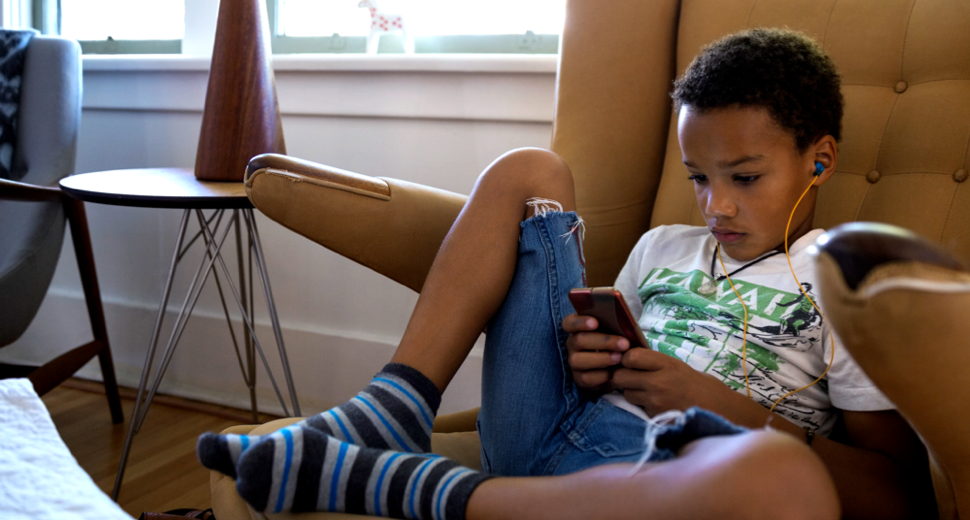 As our children spread their wings, having a mobile phone seems almost obligatory. A recent survey by Ofcom* found that 60% of 8- to 11-year-olds now own a mobile, with that percentage jumping up to 97% for 12- to 15-year-olds. While no parent wants to give in to peer pressure, you may have already decided your child is ready for their own phone, especially if they are travelling to school independently. With such an overwhelming choice of tariffs and models on offer, where do you start?
Your child will probably be more interested in the phone itself, but you – as the bill-payer – will be more concerned about the on-going cost of the tariff, as well as the often-exorbitant price of a new handset. Other concerns, such as online safety, may also be preying on your mind. Here are some helpful tips to guide you.
Types of plans
Pay monthly
These plans allow you to control your child's tariff and receive itemised bills, but it can be easy for your child to run up high charges. If your child loses the phone that comes with their deal and it's not insured, you'll need to pay to replace it.

Pay-as-you-go (PAYG)
Such deals can work well for their first phone. They can help your child understand that when they've used their credit, they'll need money to top up again, and it also allows you to keep tabs on how fast they are using their credit. Look out for PAYG deals with free texts and minutes when you top up a certain amount each month. Some providers also include extra offers such as gift cards or 2-for-1 deals at the cinema, restaurants and attractions.

Rolling SIM-only contract
If you're relying on your child's phone for staying in touch, you might not want to risk them running out of credit so you could go for a rolling SIM-only contract with unlimited texts. These plans can be cancelled with 30 days' notice, so if your child runs up a big bill, you can review which plan is right. A couple of networks have spending 'caps' for youngsters, so it is worth asking about this when you're choosing a contract.

Family tariffs
Some mobile phone contracts have the option for several SIM cards to be linked to the same account making it easier to see all the family's activity in a single bill. Some of these companies also allow you to share free minutes or data allowance between members of the group, or allow free calls between members of the group so that you don't need to worry about your child running out of credit and not being able to call you.
You can also ask your service provider about putting a cap on the amount of out-of-contract use, or total bill each month, to prevent your child from accidentally racking up large bills by accident.
Which phone?
The model you choose will largely be about your budget, the phone's functionality and of course your child's personal preference, which is likely to be influenced by what their friends have. Discuss with your child what features they think are most important. You may also find it easier for them to have a phone you are familiar with.
Offers of the latest all-singing, all-dancing phones included free in a plan are tempting, but remember that your child is very likely to lose or break their first mobile phone (several times), at least until they understand the inconvenience and cost implications. Many parents pass on their old phone when they upgrade, but if you need to buy them one, you could consider buying a second-hand or refurbished model. Luckily, the fact that many people upgrade frequently means you can find some good deals online and not only will this save you money, but it's good for the planet too.
If you opt for a simple phone to start with, your child is bound to start asking for a Smartphone soon to match their friends' ones or yours. Perhaps you can discuss the option of them having a Smartphone after they've proved they can look after a less-expensive model. Some parents deduct a few pounds each month from their child's pocket money or allowance to cover the cost of the insurance excess for a replacement model.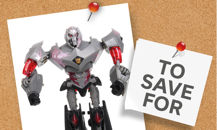 Are you trying to encourage your child to help save up for their phone? Read our Saving money ideas for some tips.
Things to consider
Here are a few pointers on phone specifications to look out for, as well as key facts to think about when managing your child's new phone-ownership:
Battery: Make sure your child's phone is charged before they go out. You could consider investing in a spare battery or portable charger as a back-up.

Size: Your child is bound to drop their phone, so the more robust it is, the better. A phone case and screen protector are 'must-haves'. Also bear in mind that large-screen phones are much easier to drop than smaller phones that fit easily into a pocket.

Camera: They are bound to want a 'selfie' camera, rather than one that is only rear-facing.

Storage: Apps and photos take up a lot of memory, so they'll probably need at least 16GB as well as access to some sort of cloud storage via a family laptop or desktop computer. This is also a good back-up for data if the phone is lost or stolen.

Online purchases: You can adjust the settings on many phones to restrict your child's access to in-app purchases. The best advice for children of any age is not to buy anything online without an adult present.

Parental controls: If you are worried about your child accessing content or using social media apps that are not appropriate for their age, most handsets will allow you to set up some parental controls, and some service providers provide SIM cards that have 18+ content blocked as a default, and can only be updated by the account holder.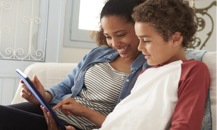 For further advice on any safety concerns you may have around online shopping and your child, read our Keeping money safe article.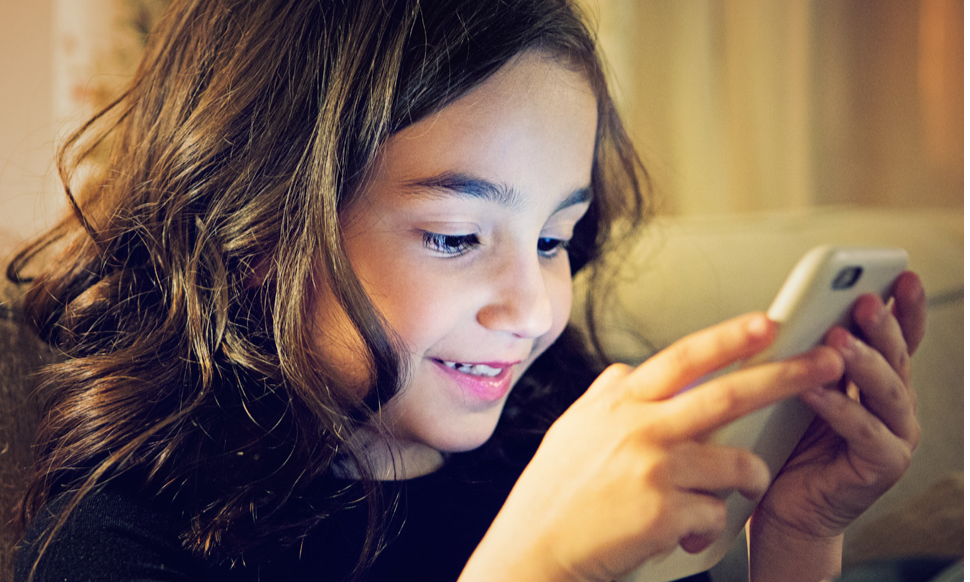 Staying safe
According to Ofcom,* 58% of parents of 3-17-year-olds who use the internet to find information online feel that the benefits outweigh the risks. This falls to 38% when considering using the internet for gaming, and 28% for social media. Yet, with scare stories of viral images frightening children or just a general good-sense worry about keeping your child away from inappropriate content, online safety is top on most parents' list when buying a first phone. Mobile networks know this, so they are doing their bit by implementing their own policies regarding content protection. It is worth taking the time to discuss this with a network provider before you choose their network.
Nowadays, most phones have a password-protected 'restrictions' setting that allows parents to personalise their child's usage and access to content. But that doesn't mean you won't have concerns, so it is worth discussing safety with your child before you hand over the phone. It is best to follow the same family rules for your child's internet usage on their phone as on your home computer, such as:
Only going online in communal family areas, rather than alone in their bedroom

Not downloading anything without checking with you first (and via wifi to avoid using costly data usage)

Telling you if they receive unsolicited calls or are upset by anything they see or hear

Only going on age-appropriate apps and social media platforms. For example, the minimum age for Facebook is 13 years old and YouTube has a kids' app that automatically filters out unsuitable video content
Find out about all the latest MoneySense articles for parents by following us on Facebook
Related activities
Want your child to find out more for themselves? Here are some activities to share with them.