How can I understand credit and debt?
Money themes:
Borrowing & debt
Budgeting
This topic looks at payment cards and specifically the differences between using a debit or a credit card. It contains differentiated resources for pupils with SEND. View all the resources below. You can download the printouts and presentation in one go using this button.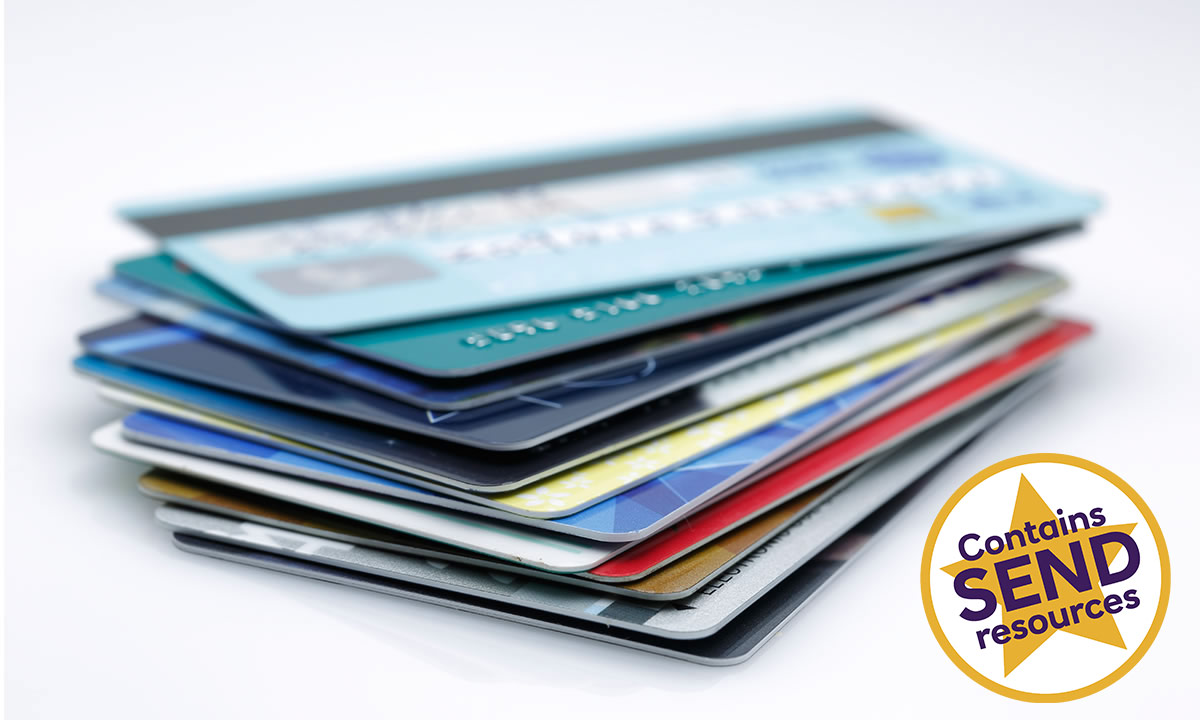 Curriculum links:
Maths | PSHE | Citizenship
Flipped learning bundle
Set your students the interactive activity as homework then follow up in class with the activity sheet and presentation. Use the lesson plan below to support delivery.
Standalone resources
Use these additional resources to reinforce the topic's learning outcomes. Refer to the lesson plan below for guidance.
More topics in My money management