Five ways to make, save and manage your money
Want to make some extra cash or stoke your savings? Try one of the following ideas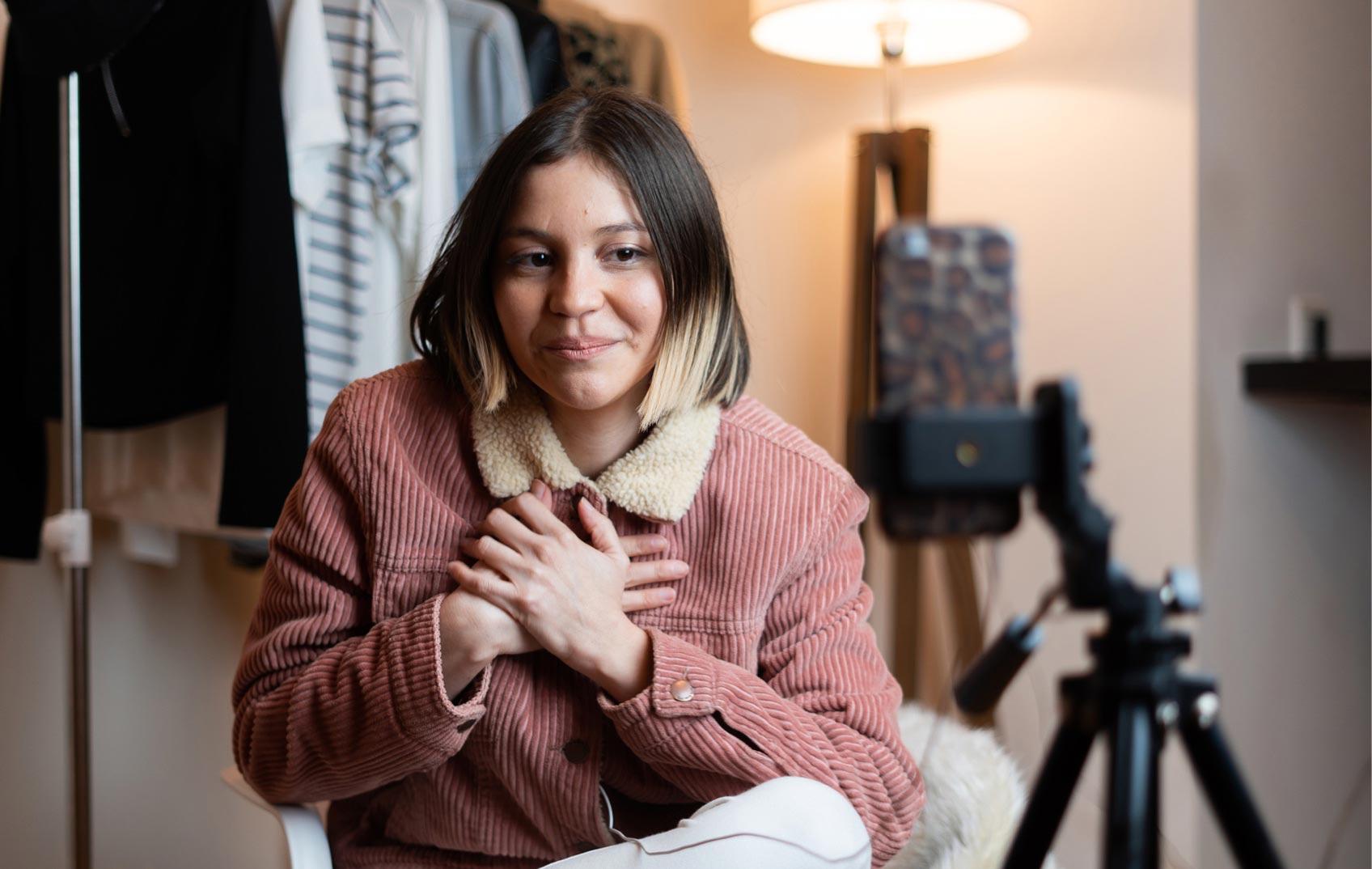 These days, alongside part-time jobs, there are lots of ways to make cash on your own terms – plus a few hacks for saving and managing your money wisely, too. Read the tips below and you could be on your way to securing a bit of financial independence and making your hard-earned cash go further.
1. Buy and sell old clothes online
if you're aware of 'fast fashion' you probably already know why constantly buying new clothes is an issue. TLDR: it's bad for the environment, the low-paid workers who produce the items and, of course, your bank balance.
As a more eco- and wallet-friendly alternative, why not sell your old clothes online? Depop is the big name in the clothes selling games, but there are loads of other sites too – some of which, unlike Depop, don't charge you to sell.
You can then choose what to do with your earnings: stash them in your savings, or even put towards 'new' clothes from these sites next time you want a fresh look. You might even find you're able to afford higher-quality pieces from brands you've only dreamt of wearing before.
2. Use paid survey sites
Signing up to survey sites won't make you a millionaire, but if you're looking for an easy and flexible way to make money, it's worth a look. In return for giving your opinions on anything from politics to pets, you'll get a small payment for each survey you complete – usually up to £1. It's not huge money, but it's not exactly difficult work either, and you can easily do it while you're sat watching Netflix.
Earning money like this almost feels a little too good to be true, and for that reason there are quite a few scam sites out there which will never pay out. Make sure you stick to legit survey sites and avoid the fake ones.
Share the knowledge
Don't mind working with kids? You can earn up to £30-£40 an hour by becoming a private tutor, and it'll look great on your CV. And, if you have any of your old textbooks, you could make some extra cash by selling them to the kids you tutor or online.
3. Make money on social media
Love or hate them, influencers do seem to live a #blessed lifestyle. Getting paid to try the latest products, whether it's tech, cosmetics, fashion or food, it's a pretty sweet deal. But did you know that you don't need a million followers and an appearance on Love Island to get involved? Having as few as 1,000 followers could be enough to get you some paid promo work on Insta. Better still, if you're young, your followers probably are too – and brands are dying to advertise to people aged 16–25. Try to focus your Insta on your interests or something you know a lot about, rather than filling it with selfies. As well as being infinitely more entertaining for your followers, having a unique selling point makes it easier for you to work with brands you're interested in. Play it right, and you could even use this as an opportunity to chat with other people with the same interests – maybe even someone who could help you get a job in the industry one day.
4. Use deal sites and outlet store
Once you've got into the habit of making and saving money in creative ways, you'll begin to realise something: with a few exceptions, you almost never have to pay full price for anything.
The first thing to do is head to a deals website like Save the Student and see if what you're after is on offer somewhere. If not, see if there's a similar product that is on sale – you may find that a better version of what you're looking for is now cheaper than your original choice.
Then check out some online outlet stores. Although they usually only sell last season's stock, they do so at a HUGE discount – and usually there's no real difference compared to the latest versions, especially when it comes to basic things like games controllers or plain clothing.
Finally, see if you can get cashback on your purchase. Cashback sites like TopCashback and Quidco refund you a portion of whatever you spend as a reward for buying through them (as they get a percentage of the sale themselves), and although you often need to be aged 18+ to sign up to some of them, it's one of the easiest ways to shed some money off the cost of your online shopping.
5. Give thoughtful (but low-cost) gifts
Friends and family really are the most important things in life, but there's no need to bust the budget just to show you care. So, when it comes to gifts, why not go heavy on the thought and light on the cost? A Spotify playlist, a framed photo, or even a video of your best times together can be way more meaningful than a shop-bought item – and, cheesy though it sounds, memories last a lifetime.