Money and your mental health
Don't let financial anxiety mess with your mind. Here's how to handle money worries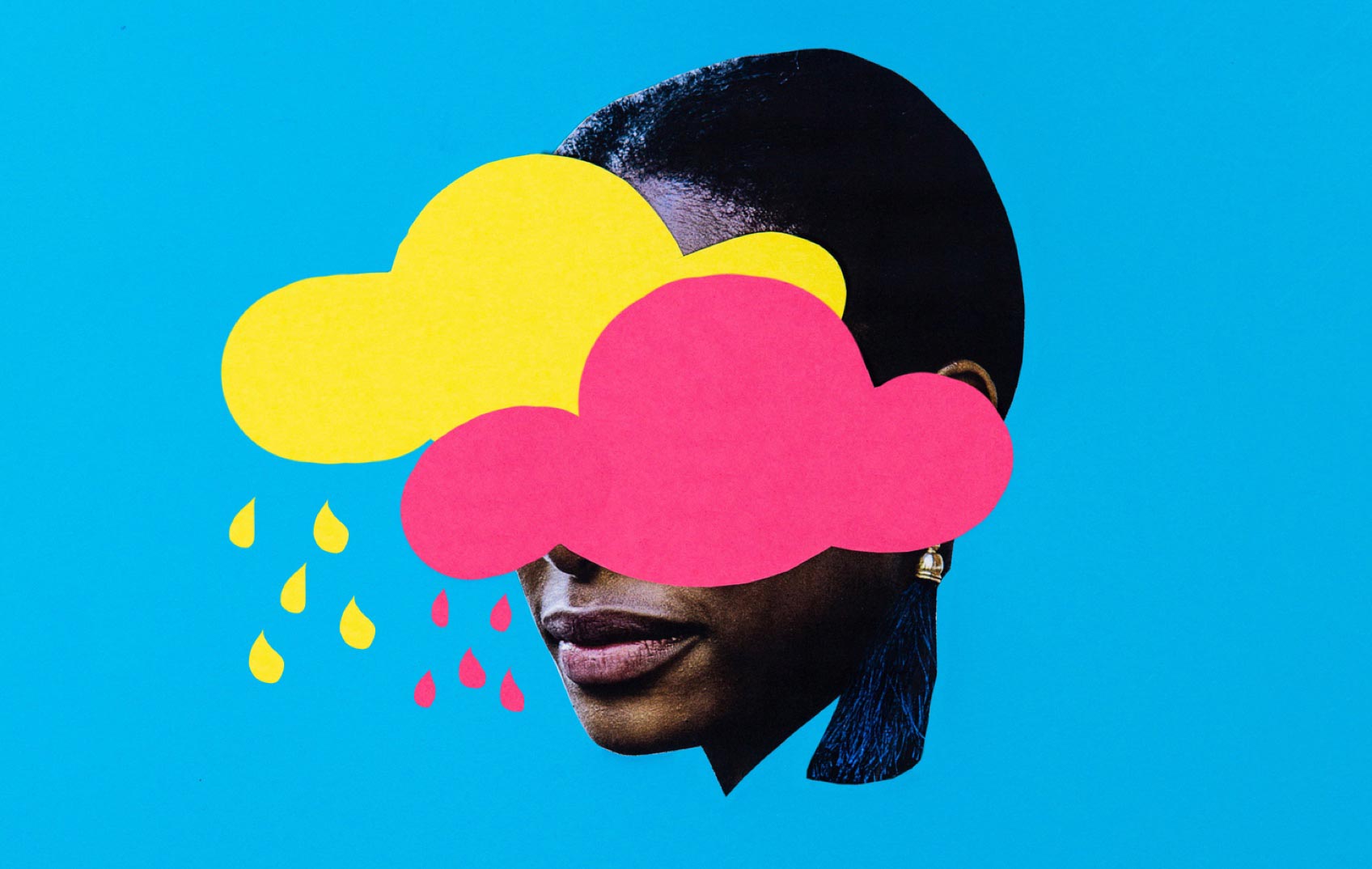 Money. When you have enough you don't think about it, but when things are tight it can be a real weight on your shoulders. Worrying if you can afford the things you need or want can lead to stress and anxiety, and can impact other areas of your life, too. But remember: it's totally normal to struggle when you have money issues. And by taking care of your mental health, you can start to tackle the issue – and vice versa. We asked psychologist Dr Elizabeth Kilbey for her top tips.
1. Talk to someone
Trying to find work, planning how you're going to afford university, paying rent on your first flat – these moments can be scary if you feel like you don't have enough cash. And your money situation – or your family's – can be hard to talk about, particularly if things are tight. "These worries can escalate quickly," says Elizabeth, "so the sooner you share your concerns, the easier the problem is to tackle." Your best mate will probably be your first port of call, but if they aren't as clued-up as you hope, talk to your parents or another adult you trust. There's plenty of support and advice online, too – from National Debt Advice to National Debtline, Citizens Advice and Step Change. All are run by understanding, financially savvy teams who can help make that problem smaller by acknowledging it and helping you make a plan.
2. Don't compare your situation to others
"There can be a lot of status and stigma about your financial position, especially among your friends," says Elizabeth. The most important thing to remember, she says, is that no-one's financial journey is the same. It might seem like money is all that matters – particularly in your friendship group and especially on social media – but you never know what's really going on in other people's worlds. Focus on yourself.
Three ways to de-stress your money mind
Learn to calm your brain
Meditation can help you get away from all the anxious chatter in your head and let you see the situation more clearly. Try Headspace or Calm, which both have free, first-timer guided meditations.
Get some sleep
We all know a good night's rest can make you feel better. But financial anxiety can lead to sleepless nights. So what to do? Try counting backwards from 100, gently and slowly, rather than willing yourself to go to sleep, and you might just get those magic eight hours.
And relax…
Self-care comes in many forms and learning to relax will help you de-stress. So, whatever that might mean to you – a long bubble bath, a walk with a friend, baking a cake or curling up with a book – make time to do something you love.
3. Make a plan
Probably your biggest concern right now is the unknown. But you can take control of your future. Make a budget with a breakdown of how you're going to tackle the problem. "Put together an action plan and write it down in stages," says Elizabeth. Sure, things may not improve overnight, but a practical manual with a do-able timeframe will put you on the right track. "Check in with other people to support you and make sure it's realistic," she adds.
4. Put things into perspective
Right now, your money concerns may feel like the worst thing in the world, and like they're taking over your life. But they're not. Chances are you've got a lot of positive things going on too – your friends, social life, nailing that viral Tik Tok dance. "I like to say do good to feel good," says Elizabeth. "That could be exercise, spending time with friends – just do anything that makes you happy."
5. Know that making mistakes is ok
It's ok to screw up – ask any parent, teacher or family friend. "Remember, information is power," says Elizabeth "We all learn through doing. And even if you do end up making mistakes with money, you'll learn a lesson pretty quickly!" And the most important thing to keep in mind? Your success isn't your financial status. You're worth much more than the numbers on your bank balance.
How to deal with family money concerns
It can be scary when money is tight in your family home. "It's something that seems totally out of your control, and that can make worrying about it even harder," says Elizabeth. "You can feel embarrassed asking for something you need because you don't know if there's money for it." But you don't need to feel guilty. And you can even help your parents navigate this challenging time. Help them suss out what temporary changes you could make as a family – things like changing where you do the big food shop and working out a weekly budget – and try to make family time as normal as possible.