Video games for good: introducing Island Saver
As NatWest looks forward to launching its first-ever educational video game, we explore the thinking behind the move and what you need to know as your child starts to play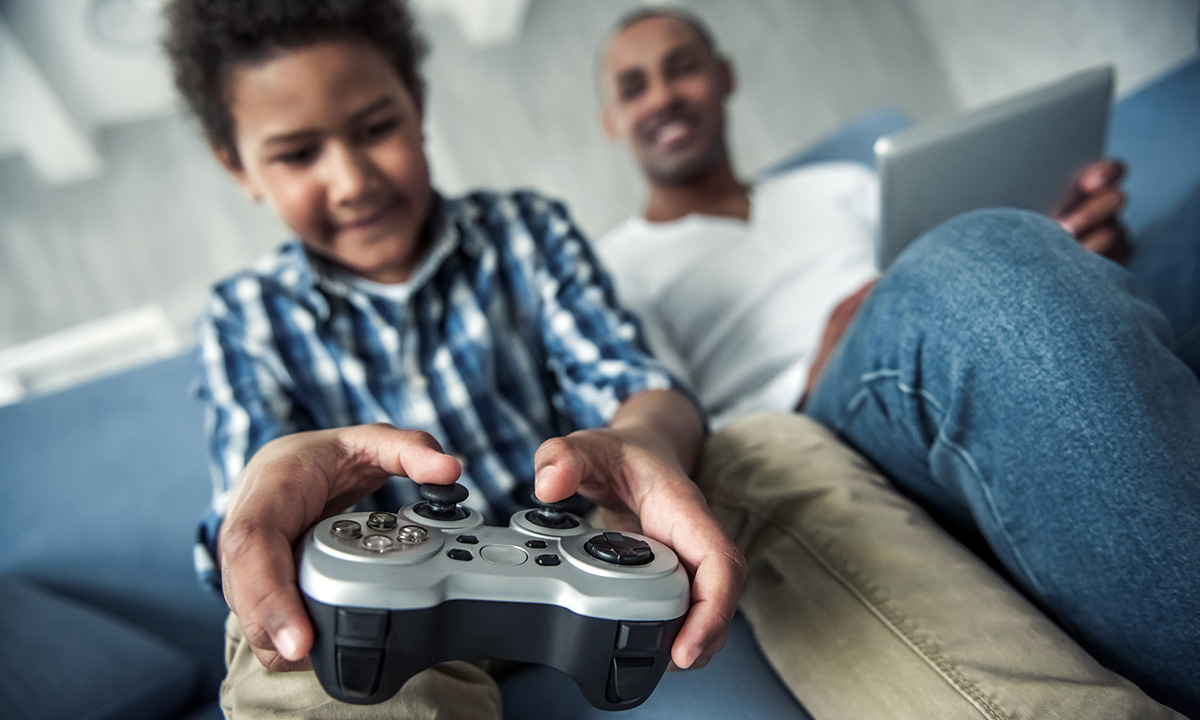 In a recent survey by MoneySense1, 32% of parents said that computer and phone games influence their children's ideas of money and how to spend it, and 53% said their children's lack of interest was a challenge when it came to teaching them about money. With this in mind, NatWest's new educational video game – launching in 2020 – aims to harness children's enthusiasm for video games and use it as an opportunity to teach them about responsible money management.
The concept for Island Saver
The bank has worked with video-game developer Stormcloud to create a complex series of island worlds for children to explore. Caroline Edwards, Financial Capability Lead at RBS, commented, "We have been providing free financial education in schools for 25 years, but we wanted to take learning about money into the home as well as the classroom. A video game seemed like the perfect solution: it's a medium that children love and something we could tailor so that they could learn money skills through play." Frank Arnot from Stormcloud added, "Our design vision for Island Saver was not only to create a fun, family friendly, full scale game but a game that also happened to be educational and have a positive environmental message. We wanted the game to reflect a real-world problem that young people would care about, so we covered the once tropical paradise of the Savvy Islands in gloop and plastic pollution and made it the player's job to transform the rundown islands back into a vibrant paradise."
As your child explores these fun and educational environments, they will encounter numerous 'money missions'. These range from earning money and feeding the islands' animals to trading, managing needs and wants, and even getting to grips with tax and foreign exchange rates – all within the guise of a fun, age-appropriate gaming world. "These are important lessons for children to learn," says Caroline. "We know that as a nation we're not good at talking about money, and one of the biggest challenges people face is a lack of confidence. With Island Saver, we want to instill that confidence from an early age."
The positives of learning through play
Island Saver is a useful way to teach your child about money on their level. Children relish learning through play – in fact, Dr Pete Etchells, a reader in psychology and science communication at Bath Spa University, has extensively researched the behavioural effects of playing video games, with positive results. "We have this perception that video games are isolating, that they disconnect you from the world, and my observation is the opposite," he says. "They fundamentally allow you to connect on a social level and to try different things and new experiences."
So, as a parent, how do you help your child explore video games in a safe and educational way? According to Liz Stanton MBE, Family Protection Manager at Get Safe Online, the best approach is for parents to understand the game mechanics themselves and have an open dialogue. "Parents should sit down with their children to discuss games, and also play with them so they understand the concepts and the excitement. Even if you're not digitally minded yourself, your child will thrive if you show an interest."
To help you take the next step in engaging with your child's game play, NatWest MoneySense has developed a series of Island Saver activity sheets, which explore the money matters covered. These give you an opportunity to pause the game and discuss the missions your child is encountering – and explain how these subjects might affect them in the real world. The eight activity sheets are perfect for limiting screen time and prompting your child to think about what they have learnt – offering you, as a parent, points of discussion. Once you've tackled one activity sheet, you're then all set to explore more of the game.
Island Saver: a parent's glossary
To help you get to grips with Island Saver, take a look at our Island Saver Glossary, which lists terms and features you and your child will encounter as you play.
Sources: 1 Survey conducted for MoneySense by John Brown Media (Sep 2019)
Image credits: Adobe Stock
Find out about all the latest MoneySense articles for parents by following us on Facebook
Why not try one of our Island Saver activities?